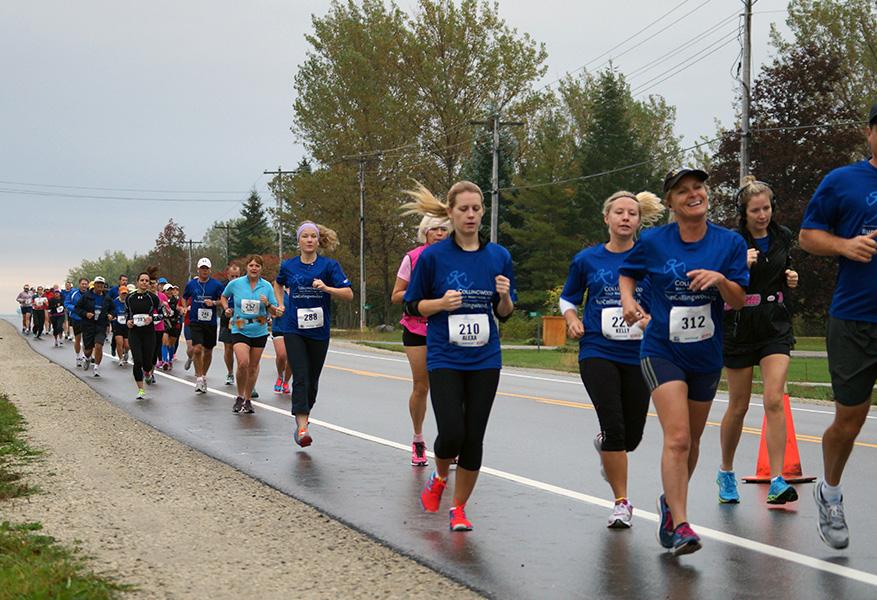 Our first running of the Run Collingwood Half Marathon, 10K and 2K Active Life Challenge is in the books! Results are posted and we are looking forward to 2014!! Feedback we are getting is that the course is super fast based on the large number of racers who got a personal best yesterday! It was wonderful to see so many personal goals achieved and so many smiling faces.
I have to thank our wonderful army of volunteers. Small but mighty are the words that come to mind. From water station people to course marshals and bike marshals to finish line people and medical staff, everyone was amazing. We left the course completely litter free as well! Way to go Collingwood! The OPP officers and the Torn of Collingwood star were amazing in their help with the event.
Looking forward to 2014!!!