Fisher Field & Bygone Days Farm
For more information about the fun activities at Bygone Days Historical Village visit: http://www.bygonedays.ca.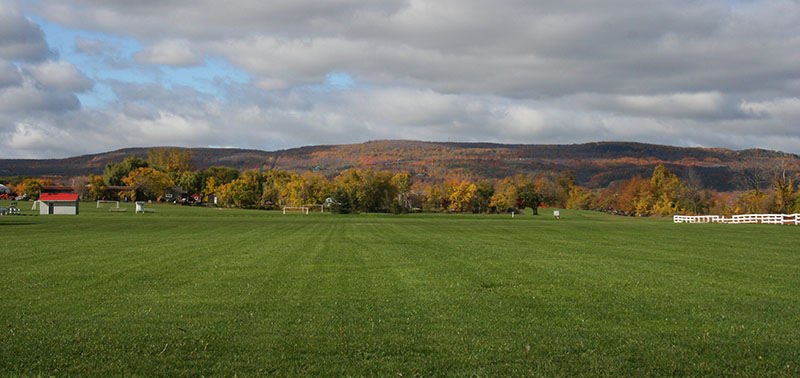 The start line for the Collingwood Half Marathon and 10k is at Fisher Field, off Sixth Street, in Collingwood. The finish will turn directly into the Bygone Days Farm. This open space provides room for families, finish chute, tents and portable washroom facilities. Fisher Field will also be the home of the 2km race for children on the grassy infield loop. There will be a shuttle bus from the Village at Blue for runners staying at the Westin Trillium House. There will be a medical area and food under the huge permanent tent structure at Bygone Days Farm. A meet & greet area for families and friends to greet returning runners will be located on the grassy field at Bygone Days Farm.
Parking will be located at Fisher Field. Please refrain from walking on the 3 main soccer pitches. Allowed areas will be within the fenced areas. Fisher Field is the premier outdoor sports facility in Collingwood. Please keep the field free of litter. Thanks!