The Collingwood General & Marine Hospital
Mission Statement
The Collingwood General & Marine Hospital Foundation raises funds for the capital needs of the Collingwood General & Marine Hospital (CGMH) including equipment, technology and facility renovation/construction. The CGMH Foundation also supports programs and services not funded by the Ontario Ministry of Health and Long Term Care.
Description
CGMH is a small community hospital serving approximately 60,000 full time residents and over 2.5 million weekenders and visitors annually. We are a major trauma unit and a regional orthopaedic center of excellence.
Historically, government funding of CGMH has been barely adequate to cover operational costs such as salaries, medications, utilities and other supplies. As a result, over the past 15 years community support has been the only reliable source of funding to replace worn and outdated equipment/furnishings or to invest in new medical technology.
CGMH Foundation is a volunteer led organization tasked with raising the funds necessary to ensure physicians and staff at CGMH have the tools and facilities they need to make fast, accurate diagnoses and deliver exceptional care.
To donate online, please click here> and  leave a note in the field indicating that your gift is in honour of the Run Collingwood half marathon & 10K.
For more information about the foundation visit the website: www.cgmhf.com
---
We are proud to support these additional charities:
Also running on October 7th, in Collingwood – "Walk a Mile in Her Shoes" a fundraiser for My Friends House.
Time: 11:00 am | Register 10:30
Organizer: My Friends House
My Friend's House is Southern Georgian Bay's only shelter and support program specifically designed to provide safe refuge and support to abused women and their children escaping violence and abuse. Committed to quality services by trained professionals, My Friend's House maintains a 12 bed shelter, 24 hour crisis line and outreach services ready to immediately respond to any abused woman in need.
This event is organized by My Friends house and runs at 11am after the Run Collingwood Events are finished. We encourage you to support My Friends house any way you can.
Full details about this event from the organizers: Click Here
---
Big Brothers Big Sisters of The Georgian Triangle
Run Collingwood proudly supports Big Brothers Big Sisters of The Georgian Triangle. If you would like to contribute to this worthy cause Please Click Here: Big Brothers Big Sisters of The Georgian Triangle Online Donation Page
If you would like of information about Big Brothers Big Sisters of The Georgian Triangle or to get involved visit their website: www.bigbrothersbigsistersgeorgiantriangle.org
---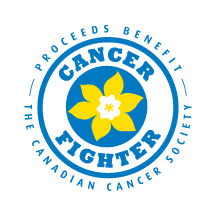 The Canadian Cancer Society is a national community-based organization of volunteers whose mission is the eradication of cancer and the enhancement of the quality of life of people living with cancer.
Funds raised through events like the Collingwood Half Marathon & 10K help fund life-saving research into all types of cancer and provide programs and services to people living with cancer and their families. Thanks to our dedicated runners and their supporters, the Canadian Cancer Society continues to have more impact, against more cancers, in more communities, than any other cancer charity in Canada.
Become a Cancer Fighter and start fundraising today!