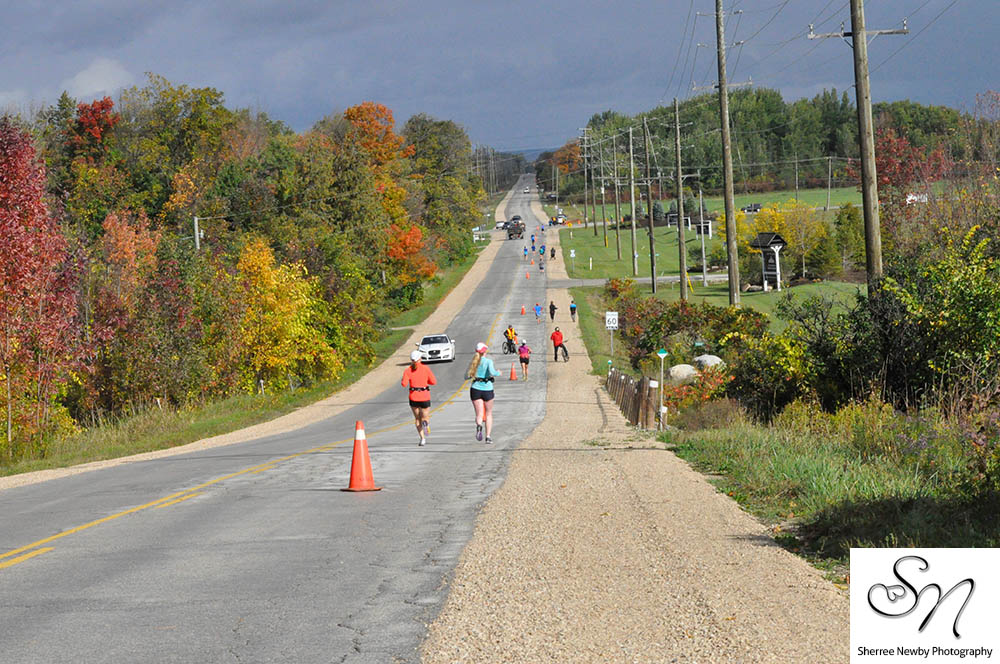 The 4th annual Collingwood Half Marathon & 10K is almost upon us! this year promises to have the best weather so far! I know as race director I'm going out on a limb saying this, but the warm summer and lack of rain seems to be sticking around.
We want to make this a success for our main charity the Collingwood G&M Hospital Foundation and have committed a portion of your entry fee to the cause. We are more than happy to accept your pledges as well though! If you would like to get sponsored or make a donation to the hospital please click here>.
We really do have the freshest air you can get in a road race and you can't beat the fall colours! The trees are just starting to show a tiny amount of colour today on September 6th, but by race day October 1st I'm certain that they will be in full living colour!
New this year we have added a kids 2K race for school aged kids 4 to 12 years old. It's a great way to make it a family affair. Bring grandparents or other family or friends along so that you can run the half or 10K while your kids run the 2K and then cheer you on as you finish! They can head over to the Healthy Kids Community Challenge tent and make a cheering sign for mom or dad too!
We have had special mention in publications like BlogTO, Get Out There and more! GetOutThere report: https://www.youtube.com/watch?v=t-VPsc8v3aE 
People are loving our small town country race with the big city amenities. As a partner race to the Goodlife Fitness Toronto Marathon we draw on a wealth of experience and resources to make this a great race experience!
See you October 1st, 2016!
~ Nick Brindisi, Race Director